Every spring, Legal 500 and Chambers and Partners publish the results of their "Law Market" surveys in Europe and provide a ranking of the leading law firms in each country. Courrégé-Foreman makes his entry in a good place..
The guide Chambers & Partners welcomes Courrégé-Foreman in its 2017 edition with these words :
Respected boutique firm enters the rankings after receiving widespread recognition for its aviation capabilities. Works exclusively on criminal and commercial litigation cases, with a strong focus on aircraft crashes and aviation regulations.
The survey declares :
Other clients offer highly positive views of the firm's litigation strength. One notes that "they have the necessary amount of aggressiveness," while another comments: "They have good fighting spirit and we've had success with them."

Mauricia Courrégé is a well-respected litigation expert in the aviation field with particular skill in handling disputes following industrial accidents. Clients describe her as "a very trustworthy lawyer," highlighting that she is also "very analytical and always to the point."

Simon Foreman draws ample praise for his "very calm" disposition, as well as being "good at analysis, listening and giving very pertinent advice." He offers notable knowledge of white-collar crime and aviation disputes, in addition to handling human rights litigation.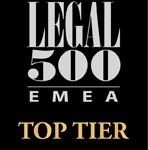 A few days later was published the Europe Middle East Africa edition of the Legal 500 guide. For the first time again Courrégé-Foreman was distinguished, immediately integrating the French lawyers second step podium in criminal business law.:
'excellent response times and very high level appropriateness of advice', hommage étant particulièrement rendu à la 'responsive, trustworthy and extremely smart' Mauricia Courrégé.
Courrégé-Foreman got the same ranking in Aviation Law :
Litigation boutique Courrégé-Foreman gives 'very high level tailor-made advice', showing 'a perfect level of industry aviation knowledge (including in its more complicated technical aspects)'.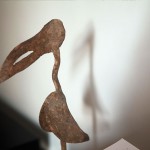 French site Leaders League, Décideurs magazine publisher, ranks Courrégé-Foreman levels "Excellent" for criminal business law and "Incontournable" for aviation law, our practice is also reported for its "strong reputation" in industrial risk, product liability and transport litigation
These rankings are our entire team expertise and investment recognition and reflect the trust placed by our clients. We sincerely thanks them.